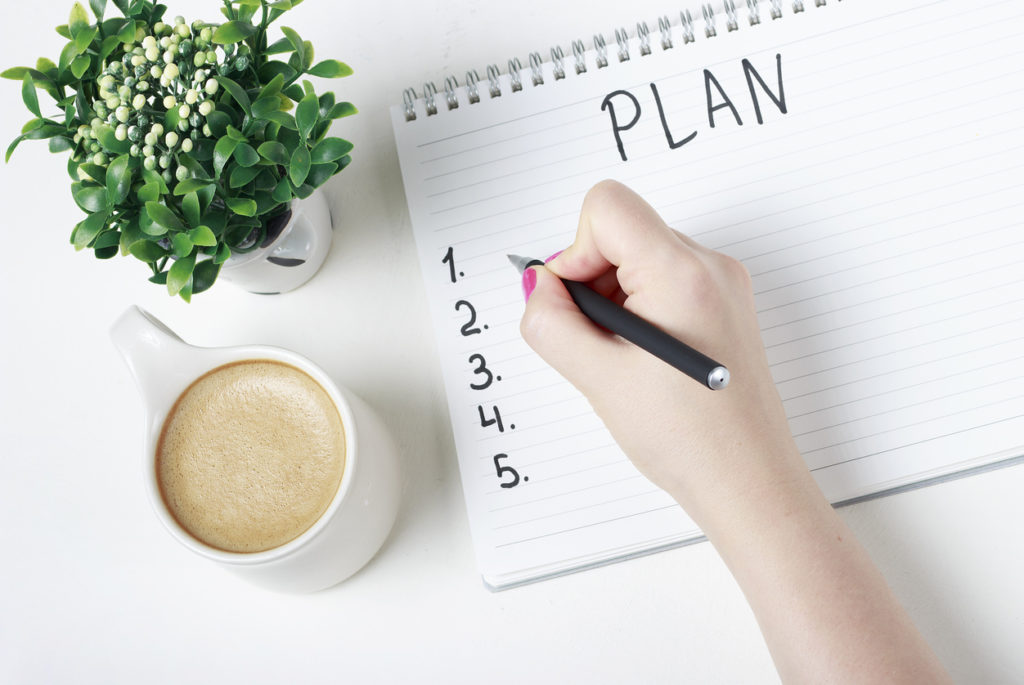 Hello to all my fellow wellness followers. I hope you had a wonderful summer. This month I am focusing on getting back to a routine, getting organized and keeping organized. Let me know how your summer went. Thanks everyone for being a part of my life!
Getting back to a routine means back to school, back to work, and back from your vacation. It's getting back to your workouts, your to-do lists, and finding time to fit it all in. Changing small habits will go a long way in helping you stay organized. An effective, consistent planning system is the best way to better organize, prioritize, and manage time. Below are a few tips that might help.
Have a planner and tools that help keep you organized are the first priority. Find one that works for you. If you have several things you are trying to juggle, at least two calendars are necessary. Write everything down. This is a must. If you do this every time, it will become second nature.
For appointments, forget about your appointment time. Plan around the time you are leaving. For example, if Beth has a 4pm appointment, she knows that she needs to be out the door by 3:30. This way you don't think you have more time than you really do.
Purge excess possessions. The more stuff you have, the harder it is to get and stay organized, because there's less space and more laundry, more dishes, and more to clean.
Set small goals that you can finish and always assume tasks will take longer. Don't tackle the entire garage all at once if you do not have time to finish it. Instead, start and finish just one corner, and keep it organized until you're ready to move onto the next section. Lack of time may be one reason you haven't started or completed a task. Always add time when estimating how long something will take.
For filing and important documents, keep your files manageable. You don't want to go overboard with file folders. A manageable number is six to twelve files per drawer, with two drawers maximum. For important documents, such as passports, birth certificates, car title, insurance information, etc. keep in a three-ring binder with zippered plastic pockets. If disaster strikes, you can grab it and go.
In getting back to your workout routine, don't overdue it. For the first couple weeks, workout every other day, keeping in mind how your body feels on the "off" day. If you are very sore, take two days off. Take saunas, steams, and get a massage.
If you start to feel overwhelmed, take a day off just to relax. Dedicate the whole day for meditation, an easy yoga class, or a simple walk. Breathing alone will help reduce stress.
In certain situations, you will need more help. Hire a one-time personal assistant, organizer, or housekeeper to help get you back on track.
Good luck!